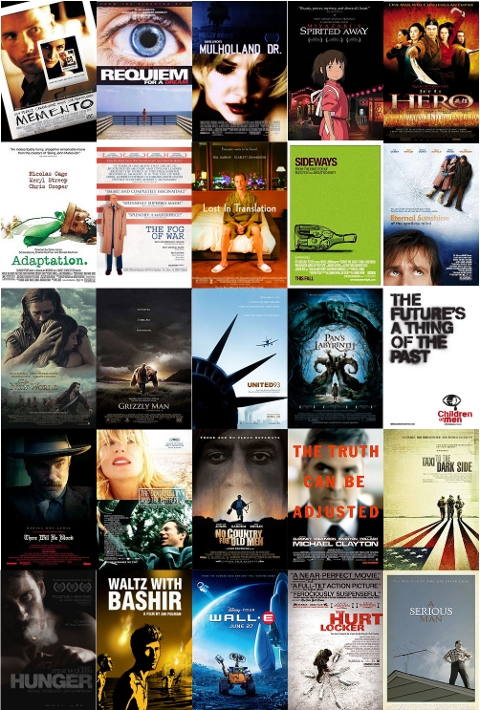 Here are the films of the last decade that really struck me as the best of the best.
I'm sure there are a few here and there that I might have missed but if some come back to me I'll update it.
2000
2001
2002
2003
2004
2005
2006
2007
2008
2009
What about you? Leave your favourites from the decade in the comments below.
> Find out more about the films of 2009 at Wikipedia
> Check out more end of decade lists at Metacritic
> Have a look at the Movie City News end of year critics chart
> Check out our best DVD and Blu-ray releases of 2009