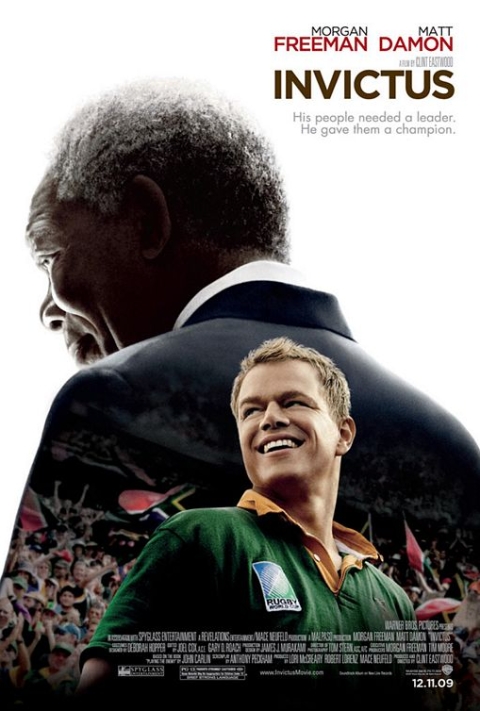 Above is the first official one sheet poster for Invictus, the upcoming film based on Nelson Mandela's life during the 1995 Rugby World Cup in South Africa.
Directed by Clint Eastwood, it stars Morgan Freeman as the then South African President and Matt Damon as Francois Pienaar, the South African team captain.
Warner Bros will be be pushing it for an Oscar campaign and it is due for release in the US on December 11th and in the UK on Friday 5th February.
Images taken on the set surfaced on a South African website and can be seen here.