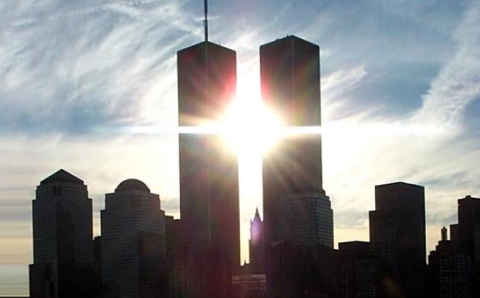 September 11th, 2001 is still a date that looms over our world, eight years on from the attacks on New York and Washington.
The events that day not only saw the death of thousands of innocent people but were also a catalyst for the political and religious turmoil that has engulfed the first decade of this century.
There have been mainstream films about that day (the best being United 93) and some outstanding documentaries such as 9/11:  The Falling Man and HBO's In Memoriam: New York City 09/11/01.
But earlier this week Channel 4 screened the most compelling documentary about the events of September 11th that I have seen.
Entitled 102 Minutes That Changed America, it was produced by The History Channel and consisted of footage shot on the day in (almost) real time without any framing, voice-over or overt editorialising.
It contained a lot that I hadn't seen before and the editing of raw video gave it a haunting and visceral impact, which this footage shot from the dorms of NYU gives you a flavour of.
Some of it was graphic and upsetting, but it is a film I would urge people to see and the History Channel's website has an interactive map with more information and interviews with the people who turned on their cameras that day.
UK viewers can watch it again on 40D whilst US viewers can watch it on the History Channel tonight at 9pm or watch selected clips here.