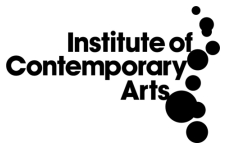 The ICA Cinema in London is always a good place to catch up with films off the beaten track and they have two upcoming seasons of films.
The first contains some interesting releases from the past and present and the other has some about artists of the 20th century.  
Films We Love kicks off with the recent Wendy and Lucy and continues with offerings from Powell and Pressburger.
Arthouse continues our series of documenting 20th-century artists, with films featuring subjects as diverse as the sculptures of Louise Bourgeois Andy Warhol's infamous Campbell's soup cans.
Louise Bourgeois: The Spider, the Mistress and the Tangerine (22, 24, 26, 30 – 31 May 2009): A fascinating, expansive documentary that attempts to get at the heart of Bourgeois' beautiful, bold and often mysterious work.
Painters Painting (23, 25, 28, 31 May 2009): In 1973, Emile de Antonio interviews artists including Willem de Kooning, Jasper Johns, Andy Warhol and Barnett Newman.
Alice Neel (23, 27, 30 May 2009): A tender look at the life of Alice Neel, whose paintings were embraced in the 70s, some 50 years after she began to work.
There are also some special screenings such as:
To find out more check out their website: www.ica.org.uk/film