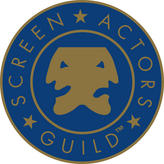 The winners for this year's Screen Actor's Guild Awards have been announced.
They have been going since 1995 and are often seen as an important indicator of where the acting Oscars may end up.
Nominations for the awards come from 4200 randomly selected members of the union, with the full membership (120,000 as of 2007) available to vote for the winners.
Here they are in two different categories:
FILM
Ensemble Cast: Slumdog Millionaire
Lead Actress: Meryl Streep, Doubt
Lead Actor: Sean Penn, Milk
Supporting Actress: Kate Winslet, The Reader
Supporting Actor: Heath Ledger, The Dark Knight
Lifetime Achievement Award: James Earl Jones
[ad]
TELEVISION
Lead Actress, Comedy Series: Tina Fey, 30 Rock
Lead Actor, Comedy Series: Alec Baldwin, 30 Rock
Ensemble Cast, Comedy Series: 30 Rock
Lead Acress, Drama Series: Sally Field, Brothers & Sisters
Lead Actor, Drama Series: Hugh Laurie, House
Ensemble Cast, Drama Series: Mad Men
Lead Actress, Miniseries: Laura Linney, John Adams
Lead Actor, Miniseries: Paul Giamatti, John Adams
> Official SAG awards site
> Find out more about SAG at Wikipedia