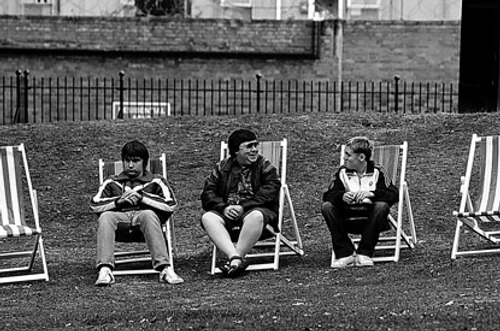 Perry Benson is a character actor who has starred in British films such as Scum (1979) and This Is England (2006), the latter of which was directed by Shane Meadows.
He is also in his latest film Somers Town, which follows two teenage boys Tomo (Thomas Turgoose) and Marek (Piotr Jagiello), who develop an unlikely friendship after meeting by chance in an area of North London.
I spoke to him on the phone recently about the film and other roles in his career.
You can listen to the interview here:
[audio:http://filmdetail.receptionmedia.com/Perry_Benson_on_Somers_Town.mp3]
You can download this interview as a podcast via iTunes by clicking here
Somers Town is out now on DVD from Optimum Releasing
> Download this interview as an MP3 file
> Perry Benson at the IMDb
> Buy Somers Town on DVD via Amazon UK
> Official UK site
[Image: Optimum Releasing © 2008]