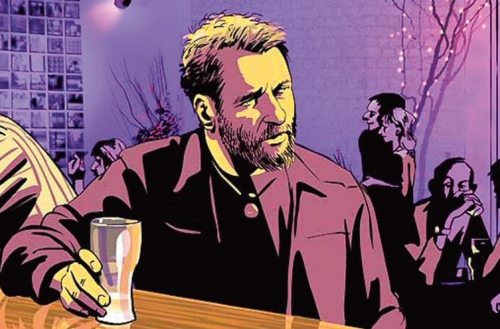 Waltz With Bashir is the remarkable new film that deals with the memory of Israeli soldiers involved in the invasion of Lebanon in 1982 which culminated in the Sabra and Shatila massacre.
Directed by Ari Folman, it examines his experiences in the army and struggle to remember what happened as he interviews fellow soldiers from the time.
The strange title is taken from a scene with one of Folman's interviewees remembers taking a machine gun and dancing an 'insane waltz' amid enemy fire, with posters of Bashir Gemayel lining the walls behind him.
Gemayel was the Lebanese president who whose assassination helped trigger the massacre.
The most unusual and startling aspect of the film is that it is animated, an unconventional approach for what is essentially a documentary.
I recently spoke with Ari in London about the film and you can listen to the interview here:
[audio:http://filmdetail.receptionmedia.com/Ari_Folman_on_Waltz_With_Bashir.mp3]
Download it as a podcast via iTunes by clicking here.
Watch the trailer here:
Waltz With Bashir is out at selected UK cinemas from Friday 21st November
* Find a cinema near you that is showing the film by clicking here *
> Download this interview as an MP3 file
> Ari Folman at the IMDb
> Official site for Waltz With Bashir
> Find out more about the Shabra and Shatila massacre at Wikipedia
> Get local showtimes for the film via Google Movies