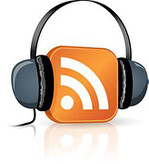 It has been a year since we started the FILMdetail podcasts.
Many thanks to Matt Deegan for all his help in setting it up and the good folks at Loudblog and WordPress for providing the software that enables us to publish the audio on our site and through iTunes.
I would also like to thank Rendah Heywood for being the 'voice' that introduces each podcast and the folks at Roland for inventing the Edirol R-09 recorder, a brilliant device that has made my job a lot easier.
Plus, I must also give a shout out to the numerous publicists (too many to mention individually, but you know who you are) who helped set up the interviews and the many actors, directors, writers and producers who sat through my questions.
Below are links to all the interviews we have featured on the podcast since April 10th last year:
You can subscribe to our interview and review podcasts here via RSS or iTunes.