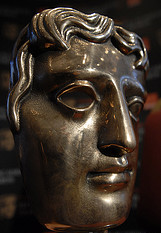 Here are my predictions for the major categories at the BAFTAs tonight:
BEST SUPPORTING ACTOR: Although its a strong field – Tom Wilkinson could have an outside shot – I can't see anything other than a win for Javier Bardem (No Country for Old Men).
BEST SUPPORTING ACTRESS: A tough one to call. Cate Blanchett (I'm Not There) is the Oscar front runner but I think all candidates have a reasonable shot here. I'll play safe and go for Cate Blanchett.
BEST ACTOR: The red hot favourite here is Daniel Day-Lewis (There Will Be Blood) and I see no reason to disagree.
BEST ACTRESS: A large chuck of the British media would love a win for glamorous Kiera Knightley (Atonement) but I think Julie Christie (Away from Her) will deservedly get it.
BEST DIRECTOR: Another tough one to call. If Atonement starts picking up awards Joe Wright definitely has a chance and Paul Thomas Anderson (There Will Be Blood) is also a strong contender. But I think The Coen Brothers (No Country for Old Men) will get it.
BEST FILM: With this being a British event, logic would appear to dictate a win for Atonement but I think (and hope) the sheer quality of No Country Old Men will prevail.
BEST BRITISH FILM: Atonement has to win here if it doesn't pick up Best Film although watch out for This is England. (This has always struck me as a dodgy category – wouldn't it just look silly if Atonement won both?)
I'll post the winners as soon as they come through.