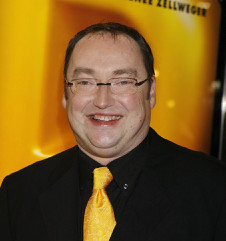 The new animated film Bee Movie comes out this week and I recently interviewed one of the directors, Simon J Smith.
It tells the story of a bee (voiced by Jerry Seinfeld) who ventures out from his hive into the real world, where he meets a florist named Vanessa (voiced by Renee Zellwegger) and ends up getting involved in the world of humans.
It also features the voices of Matthew Broderick, Megan Mullally, John Goodman, Chris Rock, Kathy Bates, Oprah Winfrey and Eddie Izzard.
We speak about the plot of the film, how a random conversation in the Hamptons between Steven Spielberg and Jerry Seinfeld led to the movie being made, how he got hired and the process of making a big budget animated film.
Listen to the interview:
[audio:http://www.filmdetail.com/podcast/get.php?fla=podcast-2007-12-13-93245.mp3]
To download this as a podcast via iTunes just click the image below:
Bee Movie opens in the UK on Friday 14th December
> Download this interview as an MP3
> Get local showtimes for Bee Movie at Google Movies
> Simon J Smith at the IMDb
> Official UK site for Bee Movie
> Watch Jerry Seinfeld remind Larry King on CNN that Seinfeld was never cancelled