The Times BFI 51st London Film Festival ended last night with a screening of The Darjeeling Limited.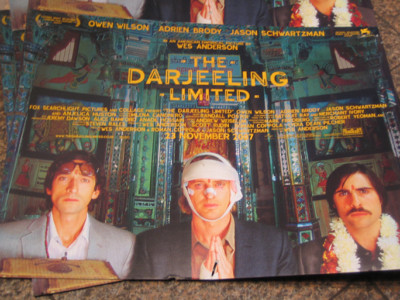 It is the fifth film from director Wes Anderson and stars Owen Wilson, Jason Schwartzman and Adrien Brody as three estranged brothers who go on a train journey through India.
Listen to our thoughts on the film (and final festival update) by clicking below:
[audio:http://www.filmdetail.com/podcast/get.php?fla=podcast-2007-11-01-74015.mp3]
Download this review via iTunes by clicking on the image below:
If you have any questions about this year's festival feel free to get in touch via email or the contact page.
> Download this festival update as an MP3 file
> IMDb entry for The Darjeeling Limited
> Check out the official site for The Darjeeling Limited
> Wes Anderson discusses the film in an interview at IonCinema
> The Rushmore Academy – A Wes Anderson fansite
> Anderson discusses the inspirations for the film at the NY Film Festival