Today saw the gala screening of director Ang Lee's latest film Lust, Caution.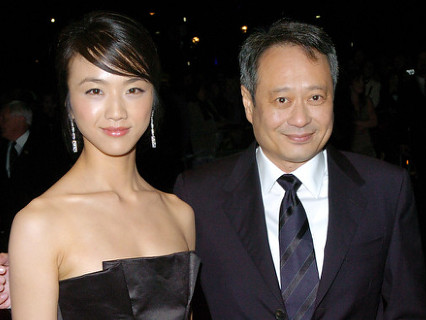 It is his first film since 2005's Brokeback Mountain and is an adaptation of Eileen Wang's short story about a young Chinese woman (Tang Wei) who is part of a plot to kill a leading member of the Japanese collaborationist government (Tony Leung) in 1942.
It recently won the Golden Lion at the Venice Film Festival and is Lee's first film in Mandarin Chinese since 2000's Crouching Tiger, Hidden Dragon.
It screened tonight at the Mayor of London Gala in Leicester Square with Ang Lee, Tang Pei and writer-producer James Schamus in attendance.
Listen to the review here:
[audio:http://www.filmdetail.com/podcast/get.php?fla=podcast-2007-10-20-21150.mp3]
Download this review podcast via iTunes by clicking on the image below:
If you have any questions about this year's festival feel free to get in touch via email or the contact page.
> Download this update as an MP3 file
> Find out more at the official London Film Festival site
(Photo: Stuart Wilson/Getty Images)