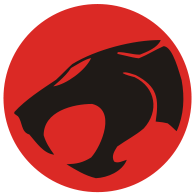 The Thundercats movie now has a director.
According to Variety, Warner Bros have hired video game veteran Jerry O'Flaherty to helm the new film.
The trade paper reports:
Vidgame vet Jerry O'Flaherty will helm the studio's CG-animated "Thundercats" feature, based on the popular '80s cartoon series, comicbook and toy line.

The project marks the first feature directing gig for O'Flaherty, who served as an art director on such bestselling games as "Gears of War" and "Unreal Tournament 3" for Epic Games and the "Command and Conquer" series from Westwood Studios.
The story will apparently feature the major heroes and villains from the animated series, with the plot focusing on Lion-O coming of age as the leader of the Thundercats.
It will reportedly revolve around the group of humanoid cats who escape from the planet of Thundera. They then end up crash-landing Third Earth, where they have to confront arch villain Mumm-Ra.
The film should is tentatively scheduled to be out in 2010.
> Find out more about the ThunderCats at Wikipedia
> Jerry O'Flaherty at the IMDb