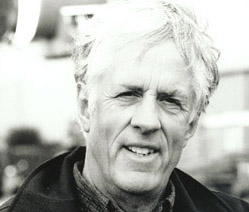 Michael Apted is a director whose work includes the landmark Up series, a Bond film, Coal Miner's Daughter, Gorillas in the Mist, the official film of the 2006 World Cup and he's also the current president of the Directors Guild of America.
His latest film is about William Wilberforce and is called Amazing Grace.
I spoke with him back in March around the UK cinema release of the film and we discussed Wilberforce, the Up documentaries and his passion for football.
Note that at the time we recorded the interview West Ham looked certain to be relegated despite a lucky win against Blackburn, hence our gloomy forecast for the club. Miraculously they escaped the drop despite all the controversy over the signings of Tevez and Mascherano.
Listen to the interview here:
You can also download it via iTunes by clicking the image below:
Amazing Grace is out on DVD now
> Download this interview as an MP3 file
> Buy Amazing Grace on DVD at Amazon UK