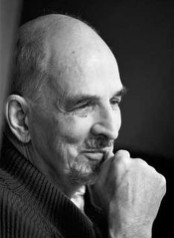 Ingmar Bergman has died, aged 89.
One of the all time greats of cinema he directed such masterpieces as The Seventh Seal, Winter Light, Persona, Cries and Whispers and Fanny and Alexander.
The AP report:
Master filmmaker Ingmar Bergman, one of the greatest artists in cinema history, died Monday at his home on an island off the coast of Sweden. He was 89.

Bergman's dozens of works combined deep seriousness, indelible imagery and unexpected flashes of humor in finely written, inventively shot explorations of difficult subjects such as plague and madness.

His vision encompassed the extremes of his beloved Sweden: the claustrophobic gloom of unending winter nights, its glowing summer evenings and the bleak magnificence of the Baltic islet of Faro, where the reclusive artist spent his last years.

Once described by Woody Allen as 'probably the greatest film artist … since the invention of the motion picture camera,' Bergman first gained international attention with 1955's 'Smiles of a Summer Night,' a romantic comedy that inspired the Stephen Sondheim musical 'A Little Night Music.'
His last work, of about 60, was 'Saraband,' a made-for-television movie that aired on Swedish public television in December 2003, the year he retired.
Forget the 'depressing' tag that was often lazily applied to his films and remember instead his memorable explorations of the human soul and the indelible stories and images he contributed to world cinema.
> AP story in full by Louise Nordstrom in Stockholm
> Bergman entry on the IMDb
> Wikipedia entry for Ingmar Bergman
> Guardian obituary