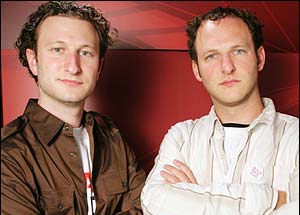 Nick (producer) and Marc Francis (director) are the main guys behind the new documentary Black Gold.
It explores the global coffee industry and the difficulties faced by developing nations when they try to compete with bigger countries in the international market.
I spoke with them recently about the film and the issues behind it.

Listen to the interview here:
[audio:http://www.filmdetail.com/podcast/get.php?fla=podcast-2007-06-07-80494.mp3]
Black Gold opens at selected UK cinemas tomorrow
> You can also download the interview as an MP3 file (just right click, save as and rename the file)
> Find out local showtimes for Black Gold via Google Movies
> If you want to find out more about the film and debate the issues further check out the official website here