There are some interesting retro titles out from Optimum Releasing this week involving musicians from the 60s: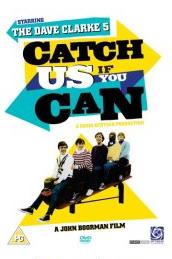 Catch Us If You Can (15)
Making its debut on DVD is this cult film from the 60s which saw the Dave Clark Five make their debut on the silver screen. But unlike The Beatles in A Hard Day's Night or The Monkees TV show, this is a slightly more downbeat affair.
Dave Clark plays a stuntman on a TV commercial who runs off with a model (Barbara Ferris) after they both become disillusioned with their lives. On their travels in the West Country they come across hippy squatters, a middle aged couple whilst ad men pursue them.
Exploring a more melancholy side of the 60s if you compare it to other films with pop stars, it is also noticeable for being the directorial debut of John Boorman who would go on to direct Point Blank and Deliverance.
> Buy Catch Us if You Can at Amazon UK
A slightly more surreal film that plays as a kind of 60s version of Romeo and Juliet mixed in with some serious amounts of psychedilia.
The two rival camps here are "Beatland" and "Balladisle" and an alien race sends someone to broker a peace. Mix in a race of glove puppets called Gonks (!), a character called "Mr. A&R" and an appearance from Lulu (as herself) and you have a film so groovy it would make Austin Powers blush.
Rock fans should look out for two cameos from Jack Bruce and Ginger Baker of Cream. Sadly Eric Clapton isn't in it but Baker's extended drum solo is worth checking out.
> Buy Gonks Go Beat at Amazon UK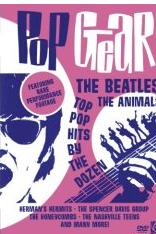 Pop Gear (U)
An interesting assembly of 60s bands that featured many of the key bands that made up the British Invasion in 1964: Herman's Hermits, The Spencer Davis Group and The Animals.
Plus, there are some rare performances of The Beatles singing She Loves You and Twist and Shout. If you have any interest in the pop music of the 60s then this is well worth a look.
> Buy Pop Gear on DVD from Amazon UK

All these titles are out from Optimum Releasing from today