The Short Film Corner is the area at the Cannes Film Festival where filmmakers who have made short films gather together.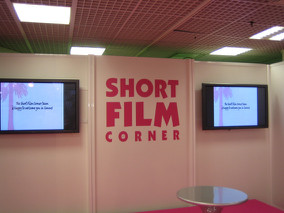 Flyers for hundreds of short films adorn the walls as people try to get their work more exposure at the festival.
Directors from all over the world submit films for inclusion in the Short Film Competition and to meet fellow directors.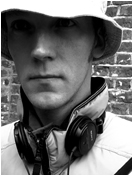 It was there that I met Rob Johnson who has made a short called Sometimes the  Smallest Places.
We hooked up later at The Grand Hotel to discuss the film and his experience bringing it over to Cannes.
Listen to the interview here:
[audio:http://www.filmdetail.com/podcast/get.php?web=podcast-2007-05-24-86595.mp3]
> Subscribe to the Interview Podcast via iTunes
> Download the interview as an MP3 file (just right click, save as and rename the file)
> Check out the official website for Sometimes the Smallest Places
> The MySpace page for Sometimes the Smallest Places
> Official site for Short Film Corner