[ad]
Mischa Barton is the latest star to join the cast of British comedy St Trinians.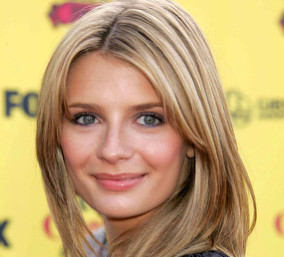 This is from the official press release:
Ealing Studios today announced that Mischa Barton, star of acclaimed US TV drama 'The OC', has been confirmed to appear alongside International pop stars Girls Aloud (school band) and the all star cast of ST TRINIAN'S.

The 21 year old British actress plays JJ French and joins well known names such as Rupert Everett (Shrek, My Best Friend's Wedding), Colin Firth (Nanny McPhee, Bridget Jones' Diary), Lena Headey (300), Caterina Murino (Casino Royale) Stephen Fry (V for Vendetta, Stormbreaker), Jodie Whittaker (Venus), Celia Imrie (Bridget Jones' Diary, Calendar Girls), Anna Chancellor (Four Weddings and a Funeral), comedian Russell Brand, Toby Jones (Infamous, Harry Potter and the Chamber of Secrets) and Internationally renowned model Lily Cole on the set of the eagerly anticipated new British comedy.

The film which commenced principal photography on March 25 on location in and around London also stars a host of rising talent playing the new breed of St Trinian's girls. These include fresh out of RADA new face Gemma Arterton, Talulah Riley (Pride And Prejudice), Tamsin Egerton (Keeping Mum), Amara Karan (soon to be seen in the upcoming The Darjeeling Limited), Lucy Punch (Hot Fuzz, Being Julia) singer Paloma Faith and Antonia Bernath.

ST TRINIAN'S is produced and directed by Oliver Parker (The Importance of Being Earnest, An Ideal Husband) and Barnaby Thompson (Wayne's World 1 & 2, Spiceworld, An Ideal Husband) and is written by Piers Ashworth and Nick Moorcroft.
The film is scheduled for UK release on Friday 21st December.
> St Trinian's IMDb Entry
> The Mischa Barton Experience – Extensive Fansite
> Find out more about the history of St Trinian's at Wikipedia