AT THE CINEMA
Sunshine (15)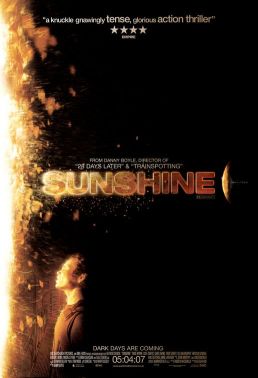 Set fifty years in the future where the sun is dying, a space crew are sent on a mission to reignite it with a nuclear device. Cillian Murphy, Michelle Yeoh and Chris Evans star as some of the crew who begin to question the mission and are forced to deal with events out of their control.
Director Danny Boyle serves up an intelligent and stylish slice of sci-fi from a script by Alex Garland. It stumbles a little in the final act but is still a visually arresting and absorbing piece of work from the director of Trainspotting.
> Official site
> IMDb entry for Sunshine


Blades of Glory (12A)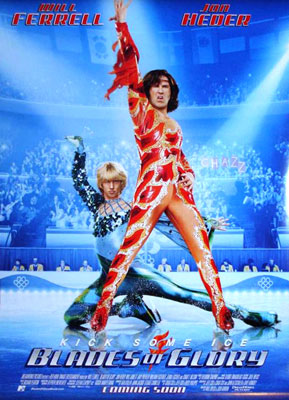 After the slapstick antics of Anchorman and Talladega Nights, Will Ferrell ventures into the world of ice skating with another goofy comedy. He plays a maverick skater who is forced to team up with his more conservative rival (Jon Header) in order to compete at the Olympics.
Somehow managing to make a virtue out of its own self conscious stupidity, the laughs arrive with surprising regularity. Jenna Fischer, from the US version of The Office, turns up in a sweet supporting role. Daft but funny.
> Official site
> IMDb entry for Blades of Glory

USEFUL LINKS
> Get local cinema showtimes for your area via Google Movies
> Check out other reviews at Rotten Tomatoes UK
> Find out about your own movie tastes at Criticker