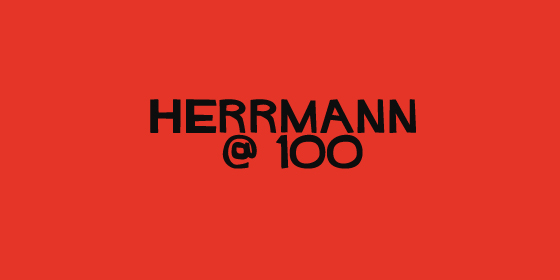 One of the greatest film composers of all time would have been 100 today.
Bernard Herrmann is best known for his long term collaboration with Alfred Hitchcock, but his career was a remarkable one that saw him score for directors such as Orson Welles, Fred Zinneman, Nicholas Ray, François Truffaut, Brian De Palma and Martin Scorsese.
After working in radio with Welles at the Mercury Theater company, he joined the precocious director for his debut feature film Citizen Kane (1941).
Groundbreaking in so many ways, Herrmann's distinctive score marked him out as a composer to watch and he won an Oscar for his second film, William Dieterle's The Devil and Daniel Webster (1941).
He also composed the memorable score for the sci-fi classic The Day the Earth Stood Still (1951) using a theremin to great effect.
His work with Hitchcock began with The The Trouble with Harry (1955) and was followed up when the director remade his own movie The Man Who Knew Too Much (1956) – Herrmann even makes a cameo appearence as the conductor of the London Symphony Orchestra during the sequence at the Royal Albert Hall.
Arguably the most famous director and composer team ever, Herrmann's scores for Vertigo (1958), North By Northwest (1959) and Psycho (1960) are gold-plated classics and on The Birds (1963) he created an innovative sound design instead of a traditional soundtrack.
The 1960s also saw some fine work with Cape Fear (1962), Jason and the Argonauts (1963) and Fahrenheit 451 (1966).
His later years saw him move to London, but in the final year of his life he worked with Hitchcock devotee Brian De Palma on Obsession (1976) and Martin Scorsese on Taxi Driver (1976).
The latter film provided a fitting epitaph with its brilliant use of percusion, strings and saxophone. Scorsese dedicated the finished picture to him.
Since his death, his reputation has continued to grow with directors like Quentin Tarantino (theme from 'Twisted Nerve') and even pop stars like Lady Gaga (main theme from 'Vertigo') using his music.
Back in 1988, KIOS-FM broadcast a 2 hour radio documentary on Herrmann's life and career by Bruce Crawford and Bob Coate, and you can listen to it in three parts here: www.bernardherrmann.org/articles/present-celebration-broadcast
You can also watch part of a documentary on him here:
NPR also broadcast an interview with Professor Jack Sullivan about his book Hitchcock's Music back in 2007:
And finally, this photo is a classic: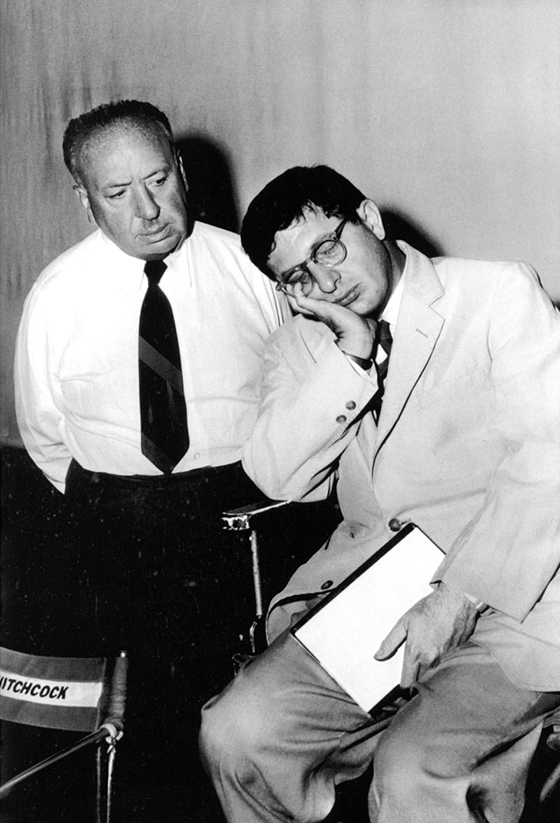 > The Bernard Herrmann Society
> Find out more about Bernard Herrmann at Wikipedia
> Herrmann Marathon Blog which looks at each score one-by-one