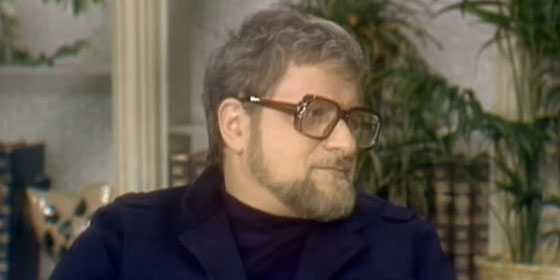 The late screenwriter describes the culture that led him to write one of the classic films of the 1970s.
When Paddy Chayevsky wrote Network (1976) even the poster said it was "outrageous", perhaps anticipating the critics who felt it went too far in its depiction of the TV industry and the wider culture.
Directed by Sidney Lumet, it was to become an astonishingly prescient satire, anticipating the descent of network TV into a ratings obsessed monster.
Here on Dinah Shore's daytime show he discusses the film:
> Network at the IMDb
> Interactive NYT feature on Chayefsky's script