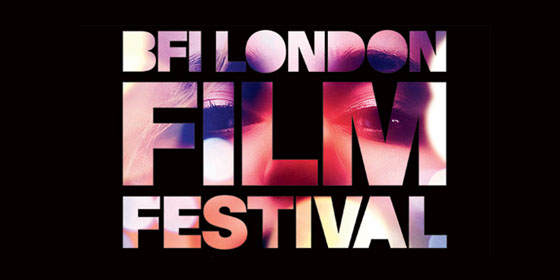 The London Film Festival announced its 2013 lineup this week with its traditional blend of British premieres and acclaimed films from the festival circuit.
Running this year from October 7th-20th, it opens with Captain Phillips, which features Tom Hanks in the title role, and closes with Saving Mr Banks, which again stars Hanks.
One of the advantages of the festival is that it usually cherry picks the most buzzed about titles from the year's major festivals such as Sundance, Berlin, Cannes, Venice, Telluride and Toronto.
This year the lineup looks especially strong with films by Greengrass, Alfonso Cuaron, The Coen Bros, Steve McQueen, Stephen Frears and Alexander Payne.
Although most of the high profile films are showing in the gala section, since last year films have been presented in themed strands, including: Love, Debate, Dare, Laugh, Thrill, Cult, Journey, Sonic, Treasures, and Family.
There are also competition strands: Official, First Feature and Documentary.
Here are my picks, divided up into Must Sees, Worth Checking Out and Mildly Intrigued.
ABSOLUTE MUST SEES
Gravity: Alfonso Cuaron makes his long awaited return with this tale of two astronauts (Sandra Bullock and George Clooney) stranded in space.
Captain Phillips: Paul Greengrass (United 93, The Bourne Ultimatum) returns with a true life thriller about a US ship hijacked by Somali pirates.
12 Years a Slave: Steve McQueen follows up his acclaimed first two films, Hunger (2008) and Shame (2011), with this epic account of account of slavery in pre-Civil War America.
Blue is the Warmest Colour: The winner of the Palme D'or at Cannes this year is a hugely acclaimed love story from director Abdellatif Kechiche. Starring Adèle Exarchopoulos and Léa Seydoux.
Nebraska: Director Alexander Payne's black and white road movie is a portrait of the smalltown midwest starring Bruce Dern, who scooped the Best Actor prize at Cannes earlier this year.
Philomena: Stephen Frears demonstrates his customary flair for extracting brilliant performances in this moving drama starring Judi Dench and Steve Coogan.
Inside Llewyn Davis: The early 1960s folk scene is the setting for the Coen brothers' latest, which played to acclaim at Cannes earlier this year. Starring Oscar Isaac and Carey Mulligan.
WORTH CHECKING OUT
Labor Day: Jason Reitman (Up in the Air) adapts Joyce Maynard's novel about a young boy and his mother (Kate Winslet) who meet a stranger in trouble (Josh Brolin) and take him back to their house.
The Invisible Woman: Directed and starring Ralph Fiennes, this is the story of the famous author and his affair with actress Nelly Ternan (Felicity Jones).
MILDLY INTRIGUED
The Epic of Everest: The official film of the famous 1924 attempt to climb the highest mountain in the world.
Night Moves: Thriller about radical environmental activists (Jesse Eisenberg, Dakota Fanning and Peter Saarsgard) who find themselves in a moral maelstrom, from director Kelly Reichardt (Wendy and Lucy).
Mystery Road: An Australian thriller which sees an Aboriginal police officer returning to his home town to investigate the murder of a teenage girl. Directed by Ivan Shen and starring Aaron Pedersen, Hugo Weaving and Ryan Kwanten.
We Are the Best!: Lukas Moodysson's (Lilya 4 Ever) coming of age tale is about three teenage girls in Stockholm forming a punk band.
Foosball 3D: A 3D animation about good and evil meeting on the football pitch. Directed by Juan José Campanella, this is his first feature since the Oscar-winning The Secrets in Their Eyes (2009).
I'm sure there will be other films of note and some events (which at the time of writing are still TBA).
For a PDF of the schedule just click here.
> LFF Official site, Facebook page and Twitter
> Previous coverage of the LFF