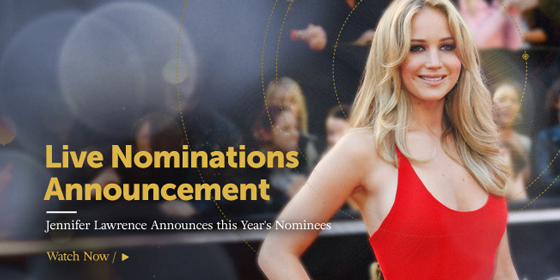 The 84th Academy Awards Nominations Announcement is being streamed on YouTube.
You can also watch it on BBC News and the official ABC Oscar site.
Because of the recent voting changes no-one is sure how many Best Picture nominees there will be this year.
For the last two years the Academy have increased the number of films nominated for Best Picture to 10.
The new rules mean this year there could potentially be anything from 5 to 10 Best Picture nominees.
> Official Oscars site
> The 84th Academy Awards at Wikipedia
> Analysis at Awards Daily and Hitfix