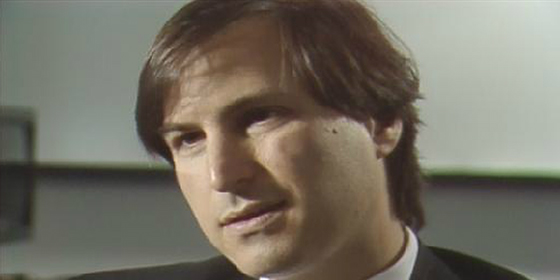 PBS have posted a a rare 1990 video interview with Steve Jobs.
With news that another interview with late Apple boss has surfaced in a garage in London, it makes for fascinating viewing.
Filmed during his time at NeXT, he talks about his early experiences with computers at NASA, network computing, the desktop publishing revolution of the 1980s and his vision for the future (which, as we now know, was prescient).
Although regarded as a costly failure at the time, in hindsight NeXT was essentially research and development for Jobs' second stint at Apple.
Watch An Interview With Steve Jobs on PBS. See more from NOVA.
A transcript of the interview is here.
The video is taken from unedited rushes for the PBS series The Machine That Changed the World, which aired in five parts in 1992.