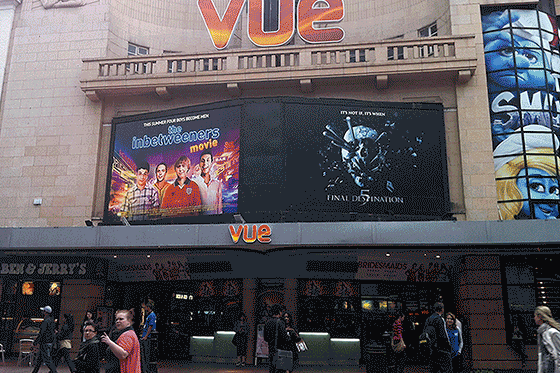 What was showing at cinemas in London's West End back in 1976?
This year has already seen a record-breaking 27 sequels and a depressing number of remakes.
Last month I took a picture of the Vue West End in Leicester Square just to remind myself that we really did live in a time when the three main attractions at one of the capital's most prestigious cinemas were The Inbetweeners Movie, The Smurfs and Final Destination 5.
I came across a photo on Flickr of the same cinema in 1976 which revealed that at one point it was showing The Outlaw Josey Wales, All The President's Men, Barry Lyndon and St. Ives.
The first three are classics and …St Ives?
Well, three out of four isn't bad.
[Photo: Flickr user Affendaddy]
> More on Vue at Wikipedia
> Flickr group of Cinema Architecture