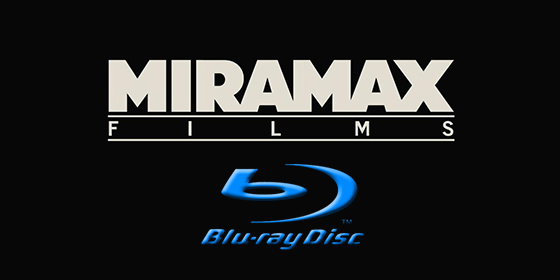 Several Miramax titles have been re-issued on Blu-ray recently, including The English Patient (1996), The Talented Mr Ripley (1999), City of God (2002) and The Quiet American (2002).
After being formed in 1979 by Harvey and Bob Weinstein, Miramax grew from a small US indie distributor, releasing films such as The Secret Policeman's Other Ball (1979), before becoming the dominant US 'independent' distributor.
By the early 1990s they saw acclaim with films like sex, lies, and videotape (1989) and The Crying Game (1993) but after being acquired by Disney in 1993, the company went into overdrive with hits such as Pulp Fiction (1994), The English Patient (1996) and Shakespeare in Love (1999).
With an eye for new talent, ruthless approach to rivals and an instinctive gift for marketing films, the Weinsteins almost perfected the art of appealing to Oscar voters.
Whilst there was controversy (such as the ongoing feud with DreamWorks) and misfires (54? Below?) they did actually produce some great films of the era and were also notable outlet for non-American directors such as Krystof Kieslowski and Denys Arcand.
By 2005, they had fallen out with their parent company Disney and formed The Weinstein Company with the help of Wall Street investors.
From 2005 until 2009 under successor Daniel Battsek, the company underwent a fascinating twilight period when they released landmark American movies such as No Country For Old Men (2007) and There Will Be Blood (2007).
But in 2010 Disney effectively shut down the company and it exists only as a distribution label within their major film division.
Earlier this year Lionsgate and StudioCanal signed a deal to distribute the 550 film Miramax library and in the last week several key titles have been made available on Blu-ray.
Here's my take on the best that have recently be released in the UK:
> Interview with Peter Biskind about Miramax in 2008
> Recent DVD & Blu-ray picks