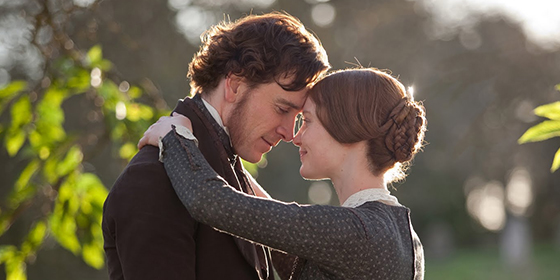 An exquisitely realised adaptation of Charlotte Brontë's novel injects new life into the much filmed text.
Opening with a key flash-forward sequence, the story depicts the struggles of a young woman (Mia Wasikowska) in 19th century England as she survives a tough childhood, before eventually working at a country house owned by the moody Mr. Rochester (Michael Fassbender).
Along the way Jane encounters an uncaring aunt (Sally Hawkins), a cruel teacher (Simon McBurney), a sympathetic parson (Jamie Bell) and an amiable housekeeper (Judi Dench).
There is also the matter of her own emotions, which are considerably stretched by her enigmatic new boss who not only has his own feelings for her, but seems to embody the 20th century phrase "it's complicated".
Often British literary costume dramas can be lifeless museum pieces but BBC Films and Focus Features made the wise choice of hiring director Cary Fukunaga to adapt an elegant script by playwright Moira Buffini.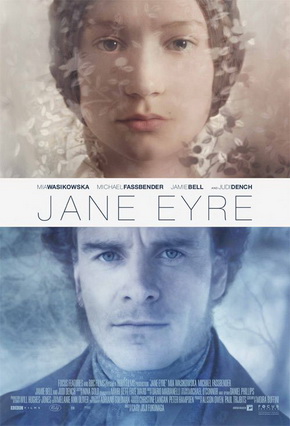 His stunning debut Sin Nombre (2009) depicted a wildly different exterior world to Bronte's England, but the interior emotional terrains are surprisingly similar.
Part of what makes this adaptation so striking is the stylish, unfussy way in which Fukunaga shoots the characters and their environment.
Every drab, visual cliché of the British period film – be it the moors, country houses or costumes – is revamped to create a believable world which feels richly alive.
Along with cinematographer Adriano Goldman, Fukunaga uses realistic lighting – with some night scenes lit by fireplaces and candlelight – and smooth, composed framing to create a striking visual look.
The use of the Derbyshire locations is also interesting (and not just because they are standing in for Yorkshire), as they retain the darkly gothic vibe of the book but are also subtly augmented with lighting and visual effects.
This is all helped by some terrific production design by Will Hughes-Jones and period costumes by Michael O'Connor (although Fukunaga has admitted they skipped a decade because dresses in the 1830s made women look like 'wedding cakes').
But the beating heart of this film lies with Wasikowska and Fassbender, who both lift the film on to another emotional level with their depiction of the central, slow burning relationship.
Jane is complex and iconic female role but Wasikowska impressively conveys her quiet determination and emotional longing, whilst Fassbender demonstrates again why he is already one of the most sought after actors working today, as his Rochester feels believably human, whilst maintaining the air of mystery that surrounds him.
Together they form a deeply moving couple as two lost souls struggling to realise that in each other they have found the possibility of love and understanding.
Hollywood insiders, casting directors and cultural tastemakers are currently obsessed with these two young actors, but on the evidence of this film it is easy to see why.
The supporting cast is also excellent, especially Judi Dench who is cleverly cast against type as Mrs. Fairfax: her warm housekeeper provides a welcome contrast to her sterner roles in the Bond series or countless Miramax period movies.
Composer Dario Marianelli wisely keeps away from melodramatics, using a subtle blend of violin, piano and strings to create a rich musical foil to the emotions on screen.
Part of the enduring appeal of the novel is that depicts decent people struggling to find happiness in a cruel and inhospitable world.
Perhaps out of reverence, the previous eighteen film adaptations cautiously trod around the novel and merely prodded at its emotional centre.
Although this excises some of the religious material of the book – perhaps for time or contemporary relevance – this is the best screen version of Jane Eyre so far, as Fukunaga's outside American eye manages to unlock the deeper themes inside of it.
> Official site
> Reviews of Jane Eyre at Metacritic
> Find out more about the original novel at Wikipedia