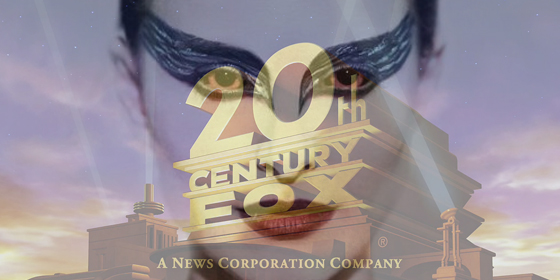 Black Swan is set to become the top domestic film in 2010 for parent studio 20th Century Fox.
It has currently made $97m in the US and already has a combined worldwide gross of $145m.
This is fairly staggering when you consider that Darren Aronofsky's film is a product of their specialty division Fox Searchlight and not the major studio.
In addition the film was not an easy sell, as executives feel safer green-lighting sequels and remakes rather than psychological thrillers set in the world of ballet.
Fox struggled in 2010 with a series of underperforming films, only offset by the phenomenon of Avatar which grossed 408m in the US.
Its highest domestic grossers so far this year have been Date Night ($98 million) and The Chronicles of Narnia: The Voyage of the Dawn Treader ($102.7m) but Black Swan is almost certainly going to overtake both of them.
In addition the Christmas releases for the studio were the relative disappointments of Gulliver's Travels ($181m gross on a budget of $112m) and Love and Other Drugs ($90m gross on a $30m budget).
Black Swan was made for a mere $13 million, with Cross Creek Pictures and Fox Searchlight splitting the costs after a previous round of financing fell apart. (To put the budgets into perspective, Black Swan cost just one eighth of what the Narnia sequel did).
After its world premiere at the Venice film festival, it played to acclaim and buzz on the festival circuit and a canny platform release in December has seen it rewarded with big audiences and five Oscar nominations.
But what accounts for the remarkable success of the film?
Speaking to Variety, Fox Searchlight president Nancy Utley says:
"I think the largest factor in the film's success is originality. People love to go to the movies and see something they can't put in a little box".
One of the film's producers Brian Oliver offers his take:
"I think the whole year of independent film in the best picture category is showing that you can make commercial artsy films at a budget that can perform at studio levels. I'm more surprised that it's going to hit the $100 million domestic mark than by what it's doing overseas."
In retrospect, the early signs were promising.
When the official trailer launched on YouTube, it racked up 3m views in 48 hours and currently has nearly 12m.
According to surveys the film has been especially popular with young women under-25, an audience usually starved on bad romantic comedies starring Katherine Heigl or Kate Hudson.
But does the daring and trippy nature of the film suggest that studios will be willing to take chances on more unusual projects?
> Official site
> Black Swan LFF review
> Box Office Mojo data on Black Swan