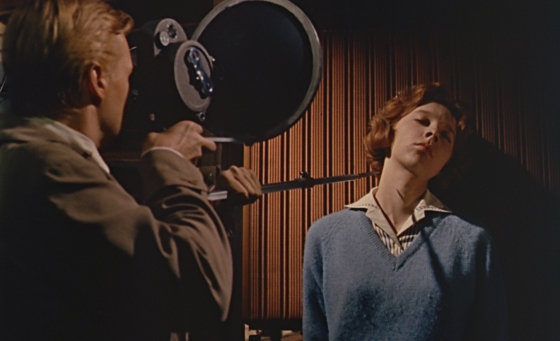 The 1960 film which scandalised British critics and all but ended the career of director Michael Powell has been digitally restored for a 50th anniversary release at cinemas and on Blu-ray.
Over the years Peeping Tom has had its reputation was gradually restored with enthusiastic supporters such as Martin Scorsese and is now regarded as a classic of the era.
An unsettling exploration of voyeurism and violence, it is the story of a disturbed photographer (Karl Heinz Boehm) who films women before murdering them in order to study their reactions to death.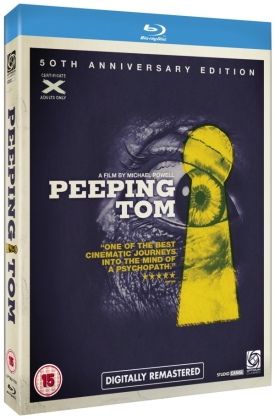 Although tame by today's standards, the film still has a creepy power, placing the audience in the position of the killer.
It is also an interesting study in psychology as the motives of the killer are firmly rooted in his troubled upbringing by a cruel psychologist father (intriguingly played by Powell himself).
It came out the same year as Psycho and has often been compared with Alfred Hitchcock's landmark film.
Both deal with a disturbed protagonist, feature groundbreaking depictions of violence and make the audience complicit voyeurs to the onscreen action.
The UK press were scandalised by both films, but whereas the US success of Psycho ensured a swift reappraisal and enormous financial success, Powell's film effectively ended his career.
Elements of the media had harboured suspicions about the innovative films of Powell and his partner Emeric Pressburger, and with Peeping Tom they had a field day, denouncing it as perverted and sick.
Fifty years on the film has been digitally restored for release on Blu-ray and will also get a theatrical run at selected UK cinemas.
Recently Martin Scorsese and his regular editor Thelma Schoonmaker attended a screening at BAFTA in London to discuss the film (Powell was Schoonmaker's late husband).
Scorsese talked about how difficult it was to see the film in New York during the 1960s and its relevance to the modern age:
"No one was sure it existed …it was like a rumour. In our society today, in the era of YouTube and surveillance, it is even more relevant. The morbid urge to gaze needs to be thought about today."
The extras on the Blu-ray include:
Introduction by Martin Scorsese
Interview with Thelma Schoonmaker
Commentary by Ian Christie
The Eye of The Beholder (30 mins – Scorsese, Schoonmaker and Christie among others talking about the film)
The Strange Gaze of Mark Lewis (25 mins) about psychology of protagonist
Restoration Comparison
Trailer
Behind the scenes stills gallery
Peeping Tom is out at selected cinemas from Friday 19th November and on Blu-ray from Monday 22nd November
> Buy Peeping Tom on Blu-ray from Amazon UK
> IMDb entry
> Find out more about Michael Powell at Wikipedia