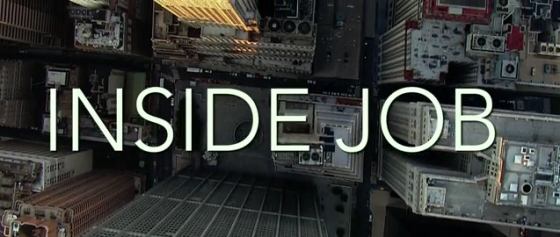 The new documentary Inside Job opens in the US weekend and it explores the causes and legacy of the current global financial meltdown.
Directed by Charles Ferguson (No End In Sight), it premiered at Cannes back in May to very strong buzz and the US reviews have also been equally effusive.
Narrated by Matt Damon, it features interviews with key politicians, bankers and journalists and arrives as one of the most acclaimed documentaries to come out of this year's festival circuit.
Ferguson also recently spoke to Variety in Toronto about the film:
Inside Job is showing at selected US cinemas now and opens in the UK on February 18th 2011
> Official site
> Charles Ferguson at the IMDb
> More on the 2007-2010 financial crisis at Wikipedia