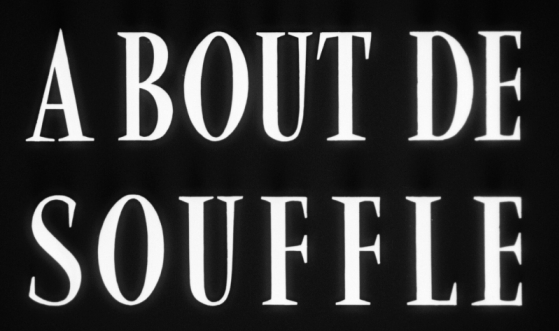 Jean-Luc Godard's classic Breathless is being re-released on DVD in a special 50th Anniversary edition.
Based on a sparse treatment by François Truffaut and shot by Raoul Coutard, it became the iconic film of the French New Wave and established Godard as one of the key directors of his generation.
The story of a small time criminal on the run (Jean-Paul Belmondo) who hooks up in Paris with an American newspaper seller (Jean Seberg), it landed like a bombshell when it first opened, with its loose narrative, location shooting, improvised dialogue and jump cuts.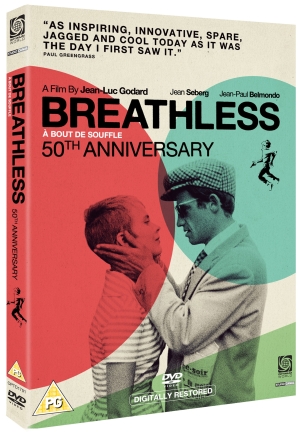 It gave French and European cinema a much needed shot of inspiration in 1960, with audiences and critics responding to its energy and artistic verve.
The transfer for the DVD and Blu-ray looks excellent and the film still has a remarkable freshness and energy, despite the fact that it has been referenced and parodied down the years.
The extras feature a generous selection of featurettes on the production and legacy of the film.
Special Features on the DVD release include:
Introduction by Jefferson Hack, creator of Dazed & Confused magazine
A rarely seen interview with Jean-Luc Godard by Mike Hodges from the UK arts show Tempo in 1965
'Je T'Aime John Wayne' – A short film directed by Toby MacDonald
A featurette on the life of Jean Seberg
It is also worth noting that the film will also be released on Blu-ray as part of the Studio Canal Collection, with different extras.
Breathless is being released in the UK on a special 50th Anniversary Edition on 13th September 2010
> Breathless at the IMDb
> Buy Breathless on DVD from Amazon UK
> Listen to our interview with Pierre Rissient about Breathless