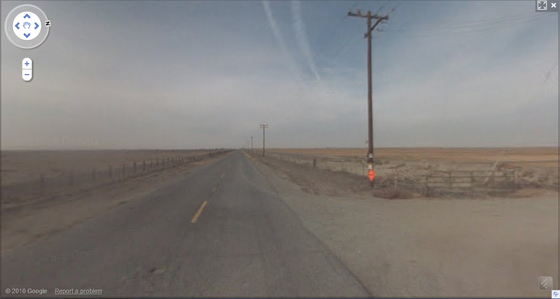 The crop dusting sequence from Hitchcock's North By Northwest is one of the most iconic in all of cinema and the real life location can be seen above on Google Maps.
The scene was meant to take place in northern Indiana, but was actually shot on Garces Highway (155) near the towns of Wasco and Delano, north of Bakersfield in Kern County, California.
If you have never seen the film, here it is:
Incidentally, the Blu-ray of North By Northwest which Warner Bros brought out last year is easily one of the finest to come out in the new format.
Read my full take on it here.
[Thanks to Jeffrey Wells for pointing out the location in a recent post on Hollywood Elsewhere]