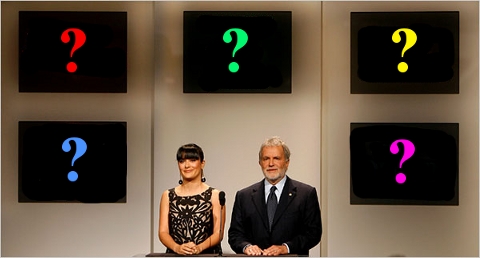 [ad]
The Oscar nominations are announced tomorrow (Tuesday 5.30am PST and 1.30pm GMT) and here are some of the films and people to look out for in the major categories.
BEST PICTURE
The is the most interesting category of all because this year the Academy expanded the number of nominees from 5 to 10 in order to let in films that were more commercially successful.
It was basically a move to pacify ABC executives tired of declining ratings for the telecast and low grossing winners.
Obviously it was a move that goes against everything the Oscars should stand for (like awarding excellence rather than box office) and as it turned out, Avatar would have made it in to the final five anyway.
With that in mind, these films are cast-iron certainties to get in to the final 10:
The Hurt Locker
Avatar
Up in the Air
Precious
Inglourious Basterds
After that, it gets a little trickier but I reckon that Up, Star Trek, District 9, An Education and A Serious Man will fill out the remaining slots. However, Invictus and A Single Man are possibilities.
BEST DIRECTOR
This is going to follow the Best Picture category with the following directors:
James Cameron, Avatar
Kathryn Bigelow, The Hurt Locker
Lee Daniels, Precious
Quentin Tarantino, Inglourious Basterds
Jason Reitman, Up in the Air
BEST ACTOR
This category is also relatively straightforward, with Jeff Bridges emerging as the frontrunner to win.
Jeff Bridges, Crazy Heart
George Clooney, Up in the Air
Jeremy Renner, The Hurt Locker,
Colin Firth, A Single Man
Morgan Freeman, Invictus
BEST ACTRESS
Another straightforward category with Sandra Bullock likely to win. Emily Blunt isn't a dead cert for the fifth slot, which could go to Helen Mirren for The Last Station.
Sandra Bullock, The Blind Side
Meryl Streep, Julie & Julia
Carey Mulligan, An Education
Gabourey Sidibe, Precious
Emily Blunt, The Young Victoria
BEST SUPPORTING ACTOR
For this category Christophe Waltz is a dead cert to win after scooping virtually every guild and critics award. The fifth slot is a hard one to call but if there is any justice Anthony Mackie should get a nod.
Christophe Waltz, Inglourious Basterds
Woody Harrelson, The Messenger
Stanley Tucci, The Lovely Bones
Matt Damon, Invictus
Anthony Mackie, The Hurt Locker
BEST SUPPORTING ACTRESS
Another category where the winner is almost certain before the nominations are announced. Mo'Mique is the actress equivalent of Waltz in that she has dominated the critic and guild awards and a dead cert to win. This is quite a hard one to call and other possibles could include Diane Kruger (Inglourious Basterds), Penelope Cruz (Nine) and Mariah Carey (Precious).
Mo'Nique, Precious
Anna Kendrick, Up in the Air
Vera Farmiga, Up in the Air
Maggie Gyllenhaal, Crazy Heart
Julianne Moore, A Single Man
Of course, I could have got a few of these wrong but we shall see when Anne Hathaway and Tom Sherak announce them at a news conference at the Academy's Samuel Goldwyn Theater in Beverly Hills on Tuesday.
The Oscars themselves are on Sunday 7th March.
> Official site
> Get the latest awards season news at AwardsDaily and InContention