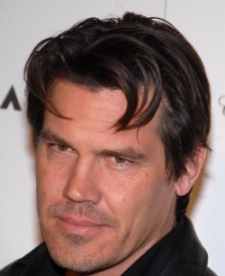 Josh Brolin isn't a man to mince his words.
At the New York Film Critics Awards dinner last night Brolin was remarkably candid about his American Gangster co-star Russell Crowe.
After winning Best Supporting Actor for his role in Milk and being introducedby co-star Sean Penn Brolin said:
Quite an actor, Sean Penn. And not an a-hole like Russell Crowe.
He then apparently repeated Crowe's name just in case anyone missed it:
Like Russell Crowe.
He also had some choice words for New York Times theatre critic Ben Brantley, who pissed him off with this negative review from 2000 when Brolin was in a production of Sam Shepard's play 'True West', saying:
I hate that motherf***er. And I don't think he's a good writer.
According to Fox News he was sort of joking:
He's a great guy. It's all good. He has his thing.
This hot on the heels of the release of his arrest back in July whilst filming W in Louisiana.
His performance as the 43rd president was one of the most underrated of the year and his turn in Milk as Dan White is simply terrific.
Milk opens in the Uk on Friday 23rd January
> Josh Brolin at the IMDb
> Official UK site for Milk