Sicko screened earlier today at the Cannes film festival.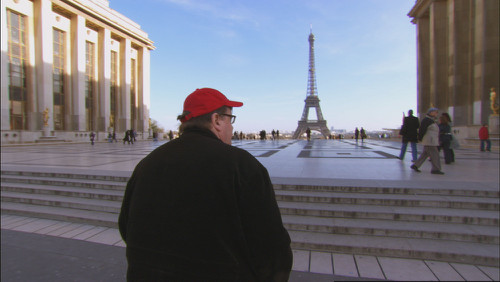 The new documentary by Michael Moore explores the US health care system and screens at the festival 3 years after he won the Palme D'or with Fahrenheit 9/11.
Mike Collett-White of Reuters reports from Cannes:
Director Michael Moore says the U.S. health care system is driven by greed in his new documentary "SiCKO", and asks of Americans in general, "Where is our soul?"

He also said he could go to jail for taking a group of volunteers suffering ill health after helping in the September 11, 2001 rescue efforts on an unauthorised trip to Cuba, where they received exemplary treatment at virtually no cost.

The controversial film maker is back in Cannes, where he won the film festival's highest honour in 2004 with his anti-Bush polemic "Fahrenheit 9/11".

In "SiCKO" he turns his attention to health, asking why 50 million Americans, 9 million of them children, live without cover, while those that are insured are often driven to poverty by spiralling costs or wrongly refused treatment at all.

But the movie, which has taken Cannes by storm, goes further by portraying a country where the government is more interested in personal profit and protecting big business than caring for its citizens, many of whom cannot afford health insurance.
Stephen Robb of BBC News quotes Moore about his Cuba trip:
"The point was not to go to Cuba, it was to go to American soil, to Guantanamo Bay, to take the 9/11 rescue workers there to receive the same healthcare that they are giving the al-Qaeda detainees. No film-maker should ever have to be talking about jail or fines or where he or she can travel."

Moore told a Cannes press conference: "I know a lot of you have written: 'How dumb are they to give us all this publicity?' But I am the one who is personally being investigated, and I am the one who is personally liable for potential fines or jail so I don't take it lightly."
Slashfilm has a rundown of the early critical reaction (which seems mostly positive) and also has a very interesting story about Moore (apparently) paying the medical bills of one of his fiercest critics. (Moore even left a voicemail for him).
> Sicko at the IMDb
> BBC News on Sicko opening at Cannes
> Moorewatch on Sicko
> Slashfilm on the early reactions