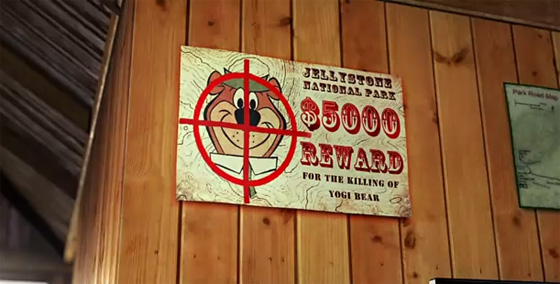 YouTube user Estevez has created this amusing mashup of the forthcoming Yogi Bear and The Assassination of Jesse James by the Coward Robert Ford.
If you want to see the original scene from Andrew Dominik's 2007 film click here.
Painfully obvious spoiler warning: Jesse James (Brad Pitt) is assassinated by Robert Ford (Casey Affleck).
> The Assassination of Jesse James by the Coward Robert Ford at Wikipedia
> Yogi Bear at the IMDb