The Webby Awards are kind of the Oscars for the web presented by The International Academy of Digital Arts and Sciences. They recognise excellence on the Internet, including websites, interactive advertising and online film and video.
The winner for the Best Movie website this year was The Simpsons Movie, created by 65 Media.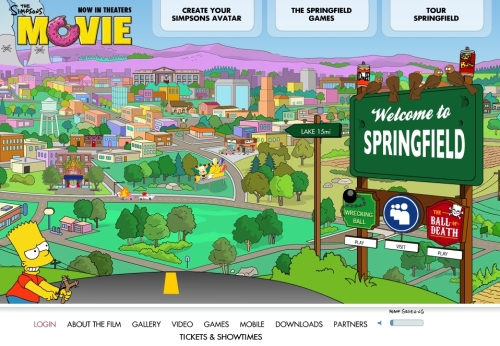 Not only was it well designed but it managed to preserve the unique flavour of the TV show.
Some of the functions proved popular, especially the ability to create a Simpsons avatar which spread like wildfire when people used them for their Facebook profiles.
At the Webby ceremony in New York the winners were only allowed speeches of 5 words and here are some of the highlights:
> Official site for the Webbys with video and photo coverage
> The Simpsons Movie site
> Listen to our interview with Matt Groening and Al Jean about the Simpons movie