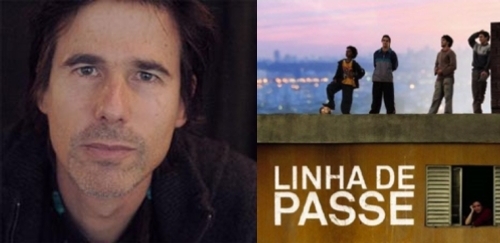 Linha de Passe is the story of four poverty-stricken brothers who live in a favela neighborhood in São Paulo, struggling to fight for a better life after their father dies.
Directed by Walter Salles and Daniela Thomas, it premiered at the Cannes Film Festival back in May where one of its stars, Sandra Corveloni, won the award for Best Actress.
Walter has directed a number of acclaimed films since the 90s such as Foreign Land (1996), Central Station (1998) and The Motorcycle Diaries (2004).
I recently spoke to him about his latest film and we discussed various aspects of the movie such as football, shooting in São Paul without a permit and whether or not he has seen Steven Soderbergh's Che yet.
Listen to the interview here:
[audio:http://filmdetail.receptionmedia.com/Walter_Salles_on_Linha_de_Passe.MP3]
You can also download it as a podcast via iTunes by clicking here.
Linha de Passe is out at UK cinemas from this Friday

> Download this interview as an MP3 file
> Walter Salles at the IMDb
> Official UK site for Linha de Passe