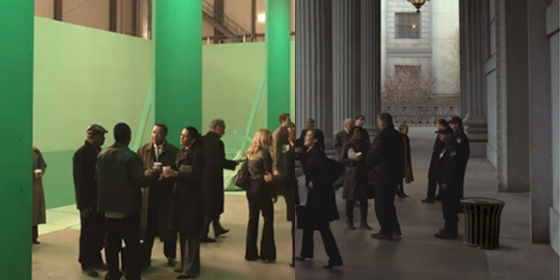 This visual effects reel shows how green screen can be used to digitally recreate actual locations.
Whilst we've got used to CGI-drenched summer blockbusters, a persistent development has been the growth in the use of green screen to augment environments.
This demo from Stargate Studios uses CGI enhancements made to various TV shows filmed or set in New York.
One thing to look out for is the matching of lighting in certain scenes, but some of this is impressive.
> Stargate Studios on Vimeo
> More on Chroma Key at Wikipedia