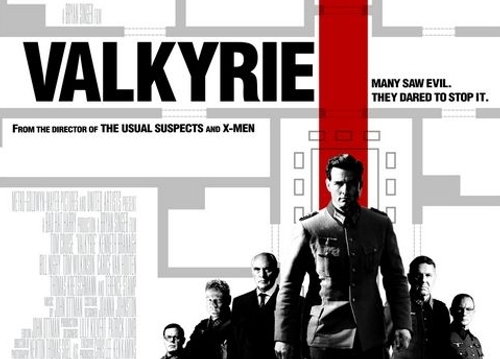 Valkyrie is a new film set during World War II that depicts the plot to kill Adolf Hitler by German army officers in July, 1944.
Directed by Bryan Singer and written by Christopher McQuarrie, it stars Tom Cruise as Claus von Stauffenberg, one of the key figures in the conspiracy.
It also features Bill Nighy, Eddie Izzard, Terence Stamp and Tom Wilkinson in key supporting roles. 
I recently spoke in London with several of the major players in the film:
You can listen to the interviews here:
[audio:http://filmdetail.receptionmedia.com/Valkyrie_Interviews.mp3]
You can download this interview as a podcast via iTunes by clicking here
Valkyrie is out now at UK cinemas
> Download this interview as an MP3 file
> Valkyrie at the IMDb
> Find out more about the July 20th plot to kill Hitler at Wikipedia 
[Image: United Artists / 20th Century Fox  © 2008]