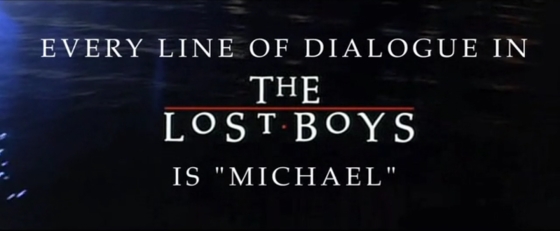 Dan Nixon has re-edited The Lost Boys (1987) so that every line of dialogue is Michael.
If you haven't seen Joel Schumacher's vampire film, it is about two Arizonan brothers (Jason Patric and Corey Haim) who move to California and end up fighting a gang of teenage vampires )led by Kiefer Sutherland).
Bizarrely, Andrew Lloyd Webber is a big fan.
As you can see from the following video, the word 'Michael' is used a lot.
> The Lost Boys at the IMDb
> The story of The Lost Boys at Total Film