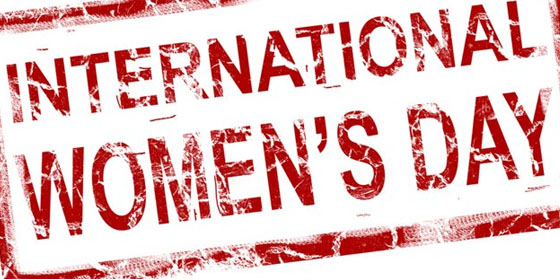 It's International Women's Day today (Thursday 8th March), so here's some of my favourite examples of inspiring female movie characters ranging from silent pioneers to animated superheroes.
This PBS special on Mary Pickford shows how she became one of the biggest stars of the silent era before being one of the founders of United Artists:
Several generations of female icons in one scene: Bette Davis, Marilyn Monroe and Anne Baxter in All About Eve (1950):
A strikingly different kind of performance was given by Bibi Andersson and Liv Ullmann in Ingmar Bergman's classic Persona (1966).
A few years later, Bergman would a film about the relationship between three sisters, played by Harriet Andersson, Kari Sylwan and Ingrid Thulin, in Cries and Whispers (1973).
Ripley's last stand in Alien (1979) was not just a key scene for Sigourney Weaver but showed that female characters could survive without the  help of men (interestingly the ship's computer is called Mother):
Obsession isn't always a bad thing in a young journalist…:
…especially if they grow up to be TV producers like Holly Hunter's character in Broadcast News (1987):
Then there's the moving scene of female friendship in Babette's Feast (1987) and cooking for a real reason – not just because men want their food on the table:
Anyone who has put up with sexist 'banter' in the workplace will appreciate this scene from Working Girl (1988) as Tess McGill (Melanie Griffith) gets revenge on her boss (Oliver Platt) who has tricked her into a date with his boorish colleague (Kevin Spacey):
Concerned about Hollywood's reluctance to create female superheroes?
Pixar and director Brad Bird did their bit with The Incredibles (2004):
Any others you want to add?
> International Women's Day
> More female performances at Movie Clips
> IMDb list of female icons