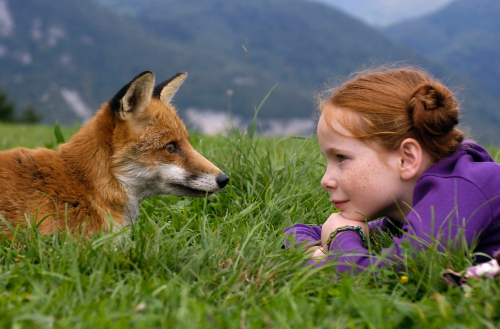 Director Luc Jacquet came to prominence in 2005 with the Oscar winning documentary The March of the Penguins, a surprise hit which also won the Oscar for Best Documentary.
His latest film is called The Fox and the Child which is the charming story of the relationship between a young girl (Bertille Noël-Bruneau) and the wild fox she befriends. It is narrated by Kate Winslet.
I spoke to Luc recently about the film and you can listen to the interview here:
[audio:http://filmdetail.receptionmedia.com/Luc_Jacquet_on_The_Fox_and_the_Child.mp3]
You can also download it as a podcast via iTunes by clicking here.
Watch the trailer for the film here:
The Fox and the Child opens in UK cinemas this Friday
[All images © 2008 / Pathe ]
> Download this interview as an MP3 file
> Luc Jacquet at the IMDb
> Official UK site and IMDb entry for The Fox and the Child