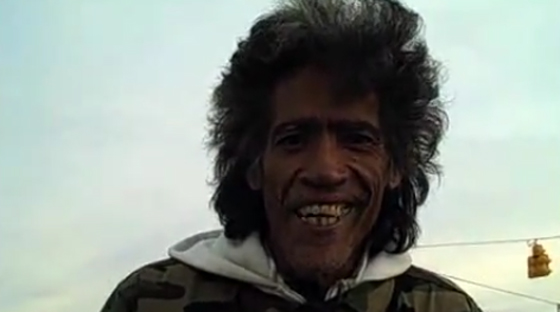 A reporter from the Columbus Dispatch in Ohio recently came across a homeless man named Ted Williams with an incredible voice for TV and radio.
The result, which feels like a real life remake of The Soloist, was this video in which Williams demonstrated his vocal skills and described how he fell on hard times.
It has since gone viral on YouTube and been picked up by mainstream media outlets.
A thread on Reddit has the latest details on the story:
So, a homeless guy down on his luck may find redemption thanks to the good will of people on the web.
Someone has got to snap up the rights and make this into a feel-good movie, right?
For the latest, check out the Reddit thread here or the latest stories on Google News.
UPDATE 05/01/10:
Here is his appearance on the Dave and Jimmy morning radio show on WNCI in Columbus:
The Early Show on CBS interviewed Ted Williams:The Cleveland Cavaliers have offered Ted a full-time job and a house.
> Columbus Dispatch
> CBS News on the story
> Doral Chenoweth on Vimeo