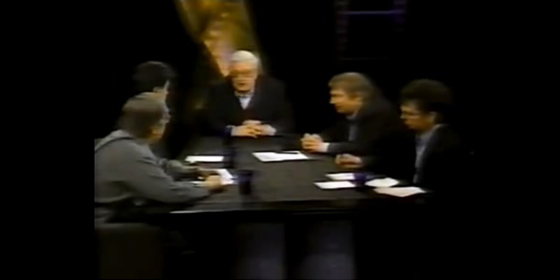 In 1999 Roger Ebert hosted a special roundtable discussion on the films of Stanley Kubrick around the release of Eyes Wide Shut.
He was joined by fellow Chicago film critics Michael Wilmington, Ray Pride, Dann Gire and Jonathan Rosenbaum.
In the first part they discuss his career and in the second half they focus on Kubrick's final film.
Although it only lasts twenty minutes, some of the comments are interesting, including:
The strange, contrasting words that often appear in his titles: Fear/Desire, Killer/Kiss, Strange/Love, Clockwork/Orange, Metal/Jacket, Wide/Shut.
The voyeuristic journey of Cruise's character in Eyes Wide Shut
The film's closeness to the Arthur Schnitzler novella that inspired it
> Stanley Kubrick at Wikipedia
> Ebert Presents
> Roger Ebert on Twitter
> More at the Siskel and Ebert archives