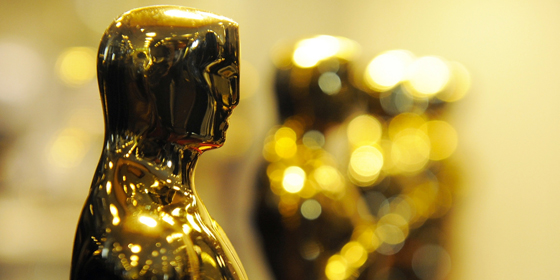 Some of this year's animated shorts (e.g. The Fantastic Flying Books…, Wild Life) have been made available in full online, but where they haven't I've included a trailer. (Also, be sure to check out the links to interviews.)
Featuring traditional hand-drawn animation, this Canadian short from director Patrick Doyon is about a boy who plays with coins on a train track whilst visiting his grandparents.
You can download it from the National Film Board of Canada and there is an interview with Doyon in Animation Magazine.
THE FANTASTIC FLYING BOOKS OF MR MORRIS LESSMORE (William Joyce and Brandon Oldenburg)
A story about the healing powers of storytelling, it follows a man who loses his books in a hurricane, only to find them somewhere else.
Directed by William Joyce (formerly of Pixar and Dreamworks) and co-directed by Brandon Oldenburg, who are both of Moonbot Studios. It is also available as a companion interactive iPad storybook.
A coming of age fable about a young boy who is taken out to sea on a boat by his Father and Grandfather.
Enrico Casarosa talks to David Poland for 30 minutes here and you can get more details on the film at the IMDb.
A MORNING STROLL (Grant Orchard and Sue Goffe)
Based on an event recounted in Paul Auster's book 'True Tales of American Life', which tells the story of a New Yorker's early morning encounter with a chicken.
Already a BAFTA winner for Short film Animation 2012, it also won at Sundance 2012. Find out more at BBC News and the Studio AKA site.
WILD LIFE (Amanda Forbis and Wendy Tilby)
The story of a dapper young remittance man sent from England to Alberta in 1909.
An interview with Amanda Forbis and Wendy Tilby at Living in Cinema and the official PDF press kit at the National Film Board of Canada.
Also check out this interview at Cartoon Brew.
> Official Oscar site
> Cartoon Brew's coverage of this years animated nominees