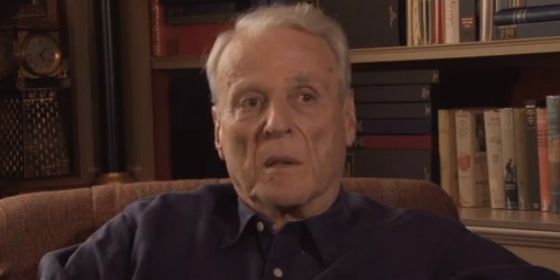 In 2010, screenwriter William Goldman sat down with the Writers Guild Foundation for a lengthy chat.
Famous for writing such films as Butch Cassidy and the Sundance Kid (1969), Marathon Man (1976), All the President's Men (1976) and The Princess Bride (1987).
He's also known for coining the phrase 'nobody knows anything' and his two books about his experiences in Hollywood, Adventures in the Screen Trade (1982) and Which Lie Did I Tell? (2000), are essential reading.
Amongst other things, he talks about:
His first screenplay

The changes in the business since the 1960s

His background and early life

Military service

Getting his first novel was published

His early education in movies

The importance of Cliff Robertson to his career

Differences between the Hollywood of yesteryear and today

Butch Cassidy and the Sundance Kid (1969)

His time at Princeton

The Great Waldo Pepper

Why he never wanted to direct

The one film he regrets not writing

Marathon Man (1976)

Agents

His time in the 'wilderness'

The pirate movie he wrote that never got made

Working with Clint Eastwood
Watch the full 93 minute interview here:
> Buy Adventures in the Screen Trade and Which Lie Did I Tell? at Amazon UK
> William Goldman at the IMDb
> Writers Guild Foundation