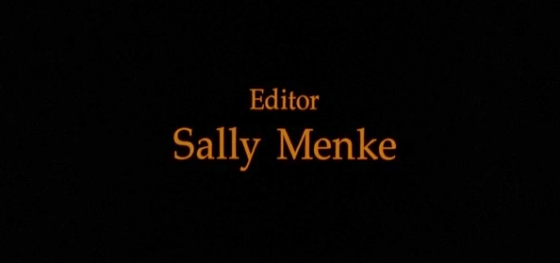 Film editor Sally Menke passed away on Monday at the age of 56.
Best known for her longtime collaboration with Quentin Tarantino she worked on all of his features: Reservoir Dogs (1991), Pulp Fiction (1994), Jackie Brown (1997), Kill Bill Vol I & II (2003-04), Death Proof (2007) and Inglourious Basterds (2009).
For Pulp Fiction and Inglourious Basterds she received Oscar nominations.
Here is Tarantino talking about Menke on the DVD for Death Proof, which culminates in a blooper reel where the actors on set say hello to Sally between takes:
The tradition was continued for Inglourious Basterds:
Although the exact cause of death isn't yet clear, she had gone hiking in Griffith Park, Los Angeles on Monday.
It was an unusually hot day when temperatures reached 113 degrees and her body was found in the park's Bronson Canyon section.
The LA Times have more details on the circumstances of her death.
> Sally Menke at the IMDb
> Collection of tributes and links at MUBi
> Round table interview with Sally Menke on Movie City News alongside DP Christian Berger and editor Joan Sobel