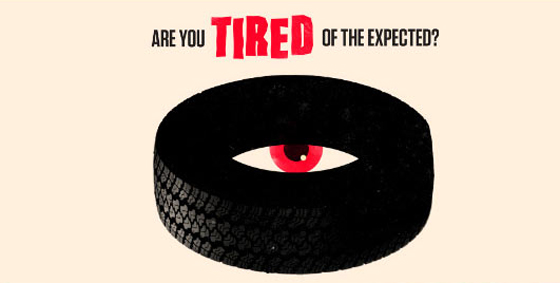 A new French horror comedy called Rubber is about a killer tire with 'psychic abilities' that comes to life.
No, this isn't a joke, although the tagline for the film is quite funny.
Written and directed by Quentin Dupieux (aka Mr Oizo), it screened at Cannes last May and will play at Sundance over the next fortnight.